Logitech recently introduced their new Bridge developers Kit which aims to help developers solve a typing problem.
This Kit, that only 50 developers will get at the beginning for testing and improving, consists of one Logitech keyboard, an accessory for holding a tracker, and a software to make it all work. Tracker is placed on that accessory and accessory is placed on a keyboard that will create a 3D model of said keyboard in virtual reality. From there you can customize how it looks to your own liking.
Why Logitech took it in their own hands to make it?
One of the problems in virtual reality is typing. In terms of advancement, VR typing is at the same place where phones were 15 years ago where you had to manually click through different letters.
Typing the phrase above would have taken us around 7 minutes….
Although luckily VR is not as bad, it's still very clunky to type as you can't see your fingers, and that limits the typing speed drastically.
Future of it
We don't know how big the demand for it will be, but as they said, the will closely monitor the interest for it, and if everything goes well, they can start developing additional kits, which in turn can make it consumer ready.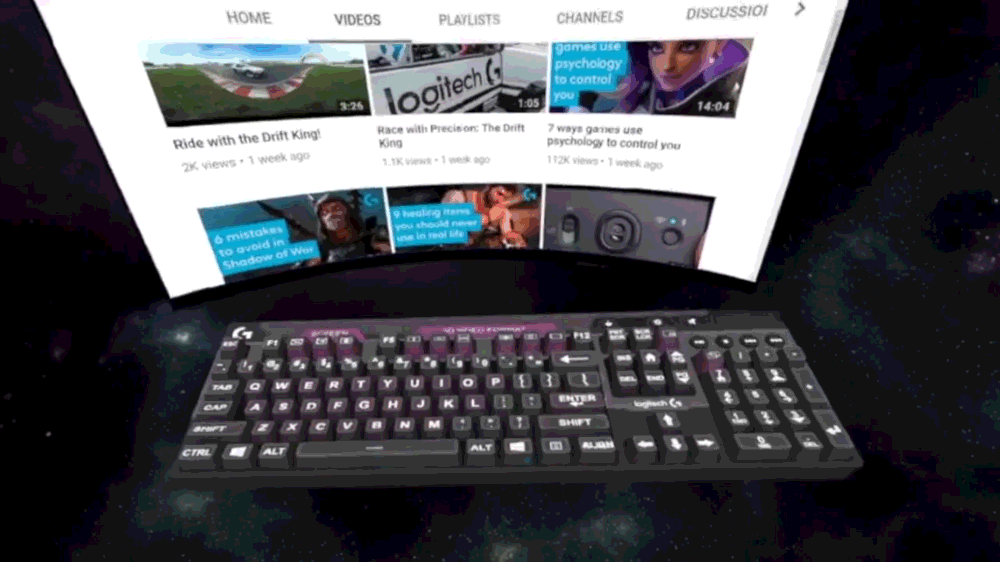 If all goes as planned, typing in virtual reality will be almost as seamless as in real life. That will allow us to use it as a keyboard in gaming, communicating, in development of something – everything will be increased in efficiency.
Of course, that will also mean that one HTC Vive tracker will be occupied, so that's something to consider.
Whether it's as comfortable as we think it is, we'll only see in the future. Right now we can only wait and observe. Unfortunately, as this technology orbits around HTC Vive products, it won't work on Oculus Rift unless they completely re-make how it works.
We have contacted Logitech to give their comment on the Oculus Rift support, and we are currently waiting for an answer.
Stay tuned!
If you liked this post, feel free to follow and share us on social media. It helps us A LOT!